Dance Club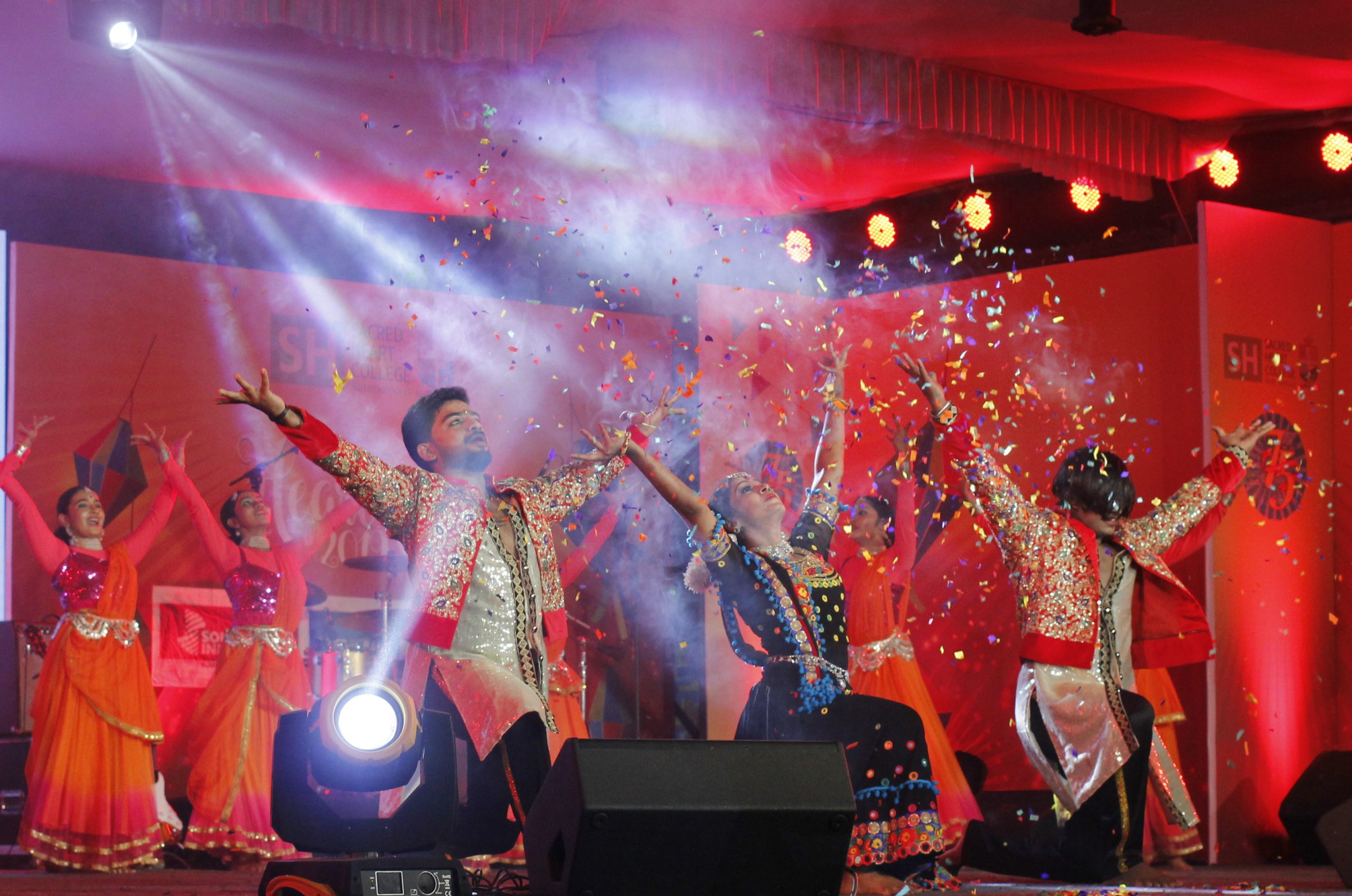 Once Albert Einstein said, "Dancers are the athletes of God". All those who can move to a piece of music are dancers. There is no better technique than dance in this world to express. As our motto says 'never miss a chance to dance', dance club of sacred Heart College ensures that all those talents are not gone waste. Dance club being the most active club in the college is backed by the support of staff coordinators Dr. Lakshmipriya and Boney Mathew with the help of student coordinators for the year 2019-20, Athul S Nair and Seema M.
Dance club ensures that all those members in the club will get one or more chance to participate in college events. An audition to official dance team is conducted every year. For the past consecutive years SH dance team has been a strongest pillar which has won many prizes from intercollege national level dance competition. And the dance team of 2k18-19 has emerged out as a history breaking team by becoming the winners for 7 consecutive competitions. Last year dance team consisted of both contemporary and classical style of dance. And the dance was based on the theme 'vishapu'. The man behind the making of this dance was Athul S Nair.
Dance Club conducted a national level dance camp three years before. And for the very first time in SH an intercollege national level dance competition named NATYA was conducted last year, which will be continued in the following years. We are also planning a national level dance camp, for which every students are looking forward. Dance club was successful in conducting open forum for showcasing the talents, and this is something which will be conducted in every month. In the month of December as a part of dance club inauguration, there will be a inter department dance competition. All the students were given active encouragement for participating in kaloltsavam and for the heartifest all the students were given equal chances for participating in the program.
'So dance to express, not to impress'!
---
Staff in charge
Lakshmipriya R., Ph.D
Mathematics
---
Club Secretary
Gallery