Sacred Heart College (Autonomous) Kochi is a grant-in aid private college affiliated to Mahatma Gandhi University, which was established in 1944. The College is managed by the Carmelites of Mary Immaculate (CMI), a Christian religious congregation founded by St. Kuriakose Elias Chavara, the first Christian saint of Kerala. Imparting knowledge with the inclusive and holistic development of students is what makes Sacred Heart college one of the premier educational institutes in the country. We believe that the education imparted at Sacred Heart College prepares our students for a highly competitive world.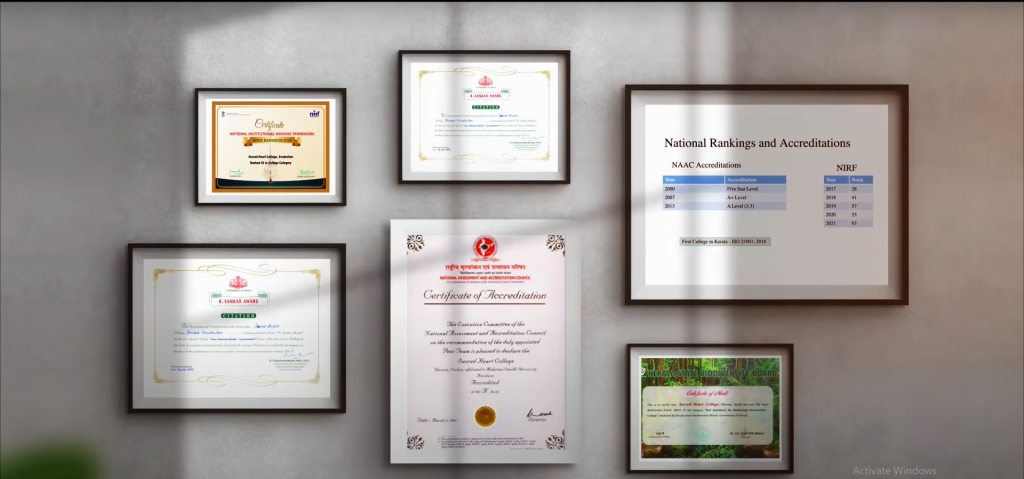 Sacred Heart was one amongst the pioneers to seek assessment and accreditation by National Assessment and Accreditation Council (NAAC) and was accredited with Five-Star status in 2000. In the subsequent accreditations the college was accorded A+, A and A+ grades in 2007, 2013 and 2022 respectively.

The institution was granted Autonomous status by UGC in 2014 and partner institute status by Educational Consultants India Limited(EDCIL) of Ministry of Human Resource Development(MHRD) in 2017. SH college was selected forRashtriya Uchchatar Shiksha Abhiyan (RUSA) in 2018 and according to the National Institutional Ranking Framework (NIRF) ranking, the college was ranked 28 among the Best Colleges in India by Ministry of Human Resource Development (MHRD) in 2017; 47 in 2018 and 57 in 2019. The institution was provided with Potential for Excellence (CPE) in 2004 and was extended for the third time in 2016. It was elevated as a Mentor College under Paramarsh Scheme and granted DST-FIST fund both in 2018.

Sacred Hearts College was also granted Unnat Bharat Abhiyan scheme in 2018. The College has been rated the Best College in the state and one amongst the first 30 colleges in India in Arts, Science and Commerce by India Today and The Week Magazines since 2014. This institution is also the first ISO 21001 certified college in Kerala.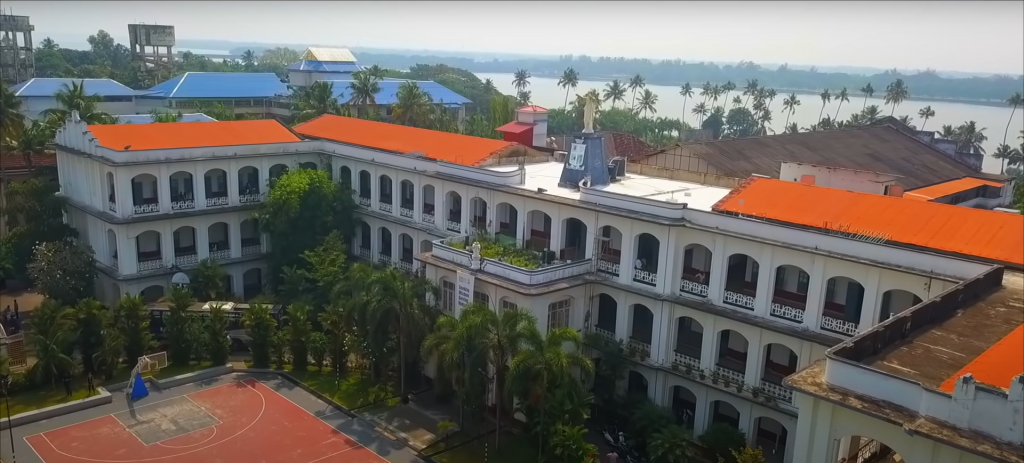 Sacred Heart College is situated in the city of Kochi in the state of Kerala in India. Located on the south-western tip of India, the state of Kerala enjoys unique geographical features that have made it one of the most sought-after tourist destinations in Asia. Kerala is beautiful because of its lush green and natural beauty. It is a paradise on Earth. An equable climate, serene beaches, tranquil stretches of backwaters, lush hill stations and exotic wildlife are the major attractions of this land.

Kerala, undoubtedly, is India's most advanced society with hundred percent literacy, world-class health care systems, India's lowest infant mortality and highest life expectancy rates. Kerala is the only state in India classified by the UN to have high human development (HDI), which is comparable to western countries. With the highest physical quality of life in India, peaceful and pristine, Kerala is India's cleanest state.

Kochi, also known as Cochin, is one of the most picturesque destinations on the southwest coast line of Kerala. An all- weather harbour and a grand seascape mark it as the "Queen of the Arabian Sea. Kochi, the commercial capital of Kerala, excels in literacy rate of the whole state. As far as preliminary education in Kochi is concerned, the schools here are affiliated to either Kerala State Education Board, Indian Certificate of Secondary Education or Central Board of Secondary Education. The students in Kochi have plenty of options for their higher studies. There are numerous colleges in Kochi, affiliated to Cochin University or Mahatma Gandhi University. SACRED HEART COLLEGE , Kochi is an institution of higher education affiliated to the Mahatma Gandhi University, Kottayam. It was established in 1944. The Campus Experience at SH will play a vital role in shaping their personalities and help them develop in both, their personal and professional lives.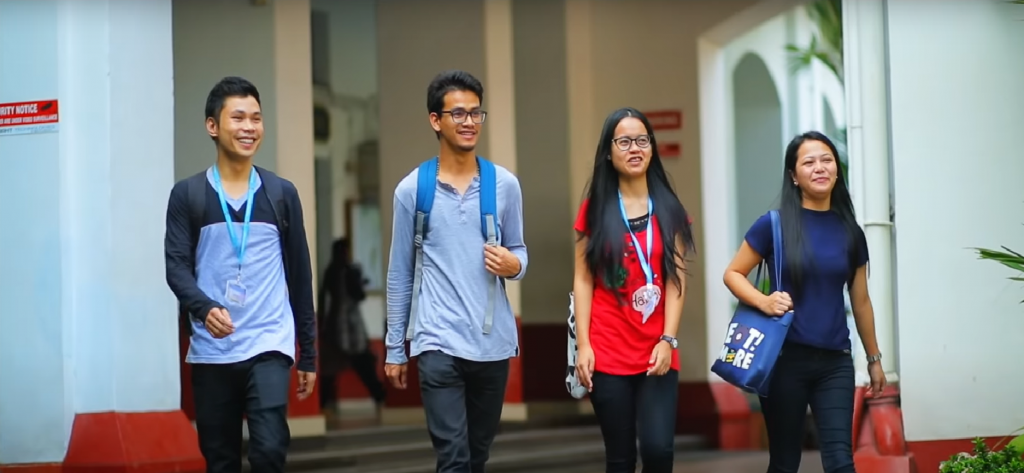 SH College is proud of its ecofriendly, serene and peaceful environment and is deeply committed to upholding the values of the system. The institution also sits beside a beautiful lake which blesses the campus with a stellar view.
The College library has a varied collection of reference books, catered for each department, as well as a wide range of encyclopedias and journals. The library follows an open access policy and is available to students as per their requirements.
College occupies highest ranking in sports achievements amongst the colleges in the university. The institution also has adequate facilities for cultural activities, yoga, games and sports.
SH College has well finished hostels for international students. It focuses on students' holistic development and provide them a nurturing home away from home.
Peba II Alexander
Programme Leader/Lecturer, Faculty of Design & Innovation
Satish Bajracharya
National Research Consultant, International Labour Organization
Rahiq Habib
Project Manager, International Assistance Mission
Kochi, also known as Cochin, is a major port city on the south-west coast of India. It is part of the district of Ernakulam in the state of Kerala and is often referred to as Ernakulam

By Air: The air gateway to Kochi is the Cochin International Airport (CIAL) located at Nedumbassery, which is about 34.2km (40 minutes by car) north of Kochi city, and handles both domestic and international flights. The Cochin airport provides direct connectivity to popular international destinations in the Middle East, Malaysia, Thailand, Singapore, Sri Lanka and Maldives and to most major Indian cities. It is also the fourth busiest airport in India in terms of international passenger traffic.

By Train: The city has two major railway stations – Ernakulam Junction, Ernakulam Town (locally known as the South and North railway stations respectively). The South station is one of the busiest railway stations in South India, with more than 128 scheduled train services daily. The North station caters mostly to long distance services that bypass the South station.

By Road: The major bus terminals in the city are Ernakulam Town, Ernakulam Jetty and the private bus terminal at Kaloor. An integrated transit terminal namely The Mobility Hub at Vytilla acts as a hub for long distance bus services away from the city center, and also a converging point for different modes of public transport, namely bus, metro and ferry.

Metro: The Kochi Metro is a metro rapid transit system serving the city of Kochi. The metro system has 22 stations connecting the suburban towns of Aluva and Pettah while passing through downtown.


Distance Chart
Metro station (Maharajas College) - 3 Km
Ernakulam Railway Station (ERN) - 6.8 Km
Ernakulam Jn Railway Station (ERS) - 4.3 Km Vytila Mobility Hub - 6.8 Km
Ernakulam KSRTC Stand - 5.4 Km
Kaloor Bus Stand - 7.4 Km
International Airport (COK) - 34.2 Km
Cochin Port - 6.5 Km

Dr. Mathew M.J.
Coordinator: International Office
intloffice@shcollege.ac.in
0484 2870565
9447474648