Sacred Heart College Empowers Plus Two Students with Inspiring Science Internship
Thursday, September 07, 2023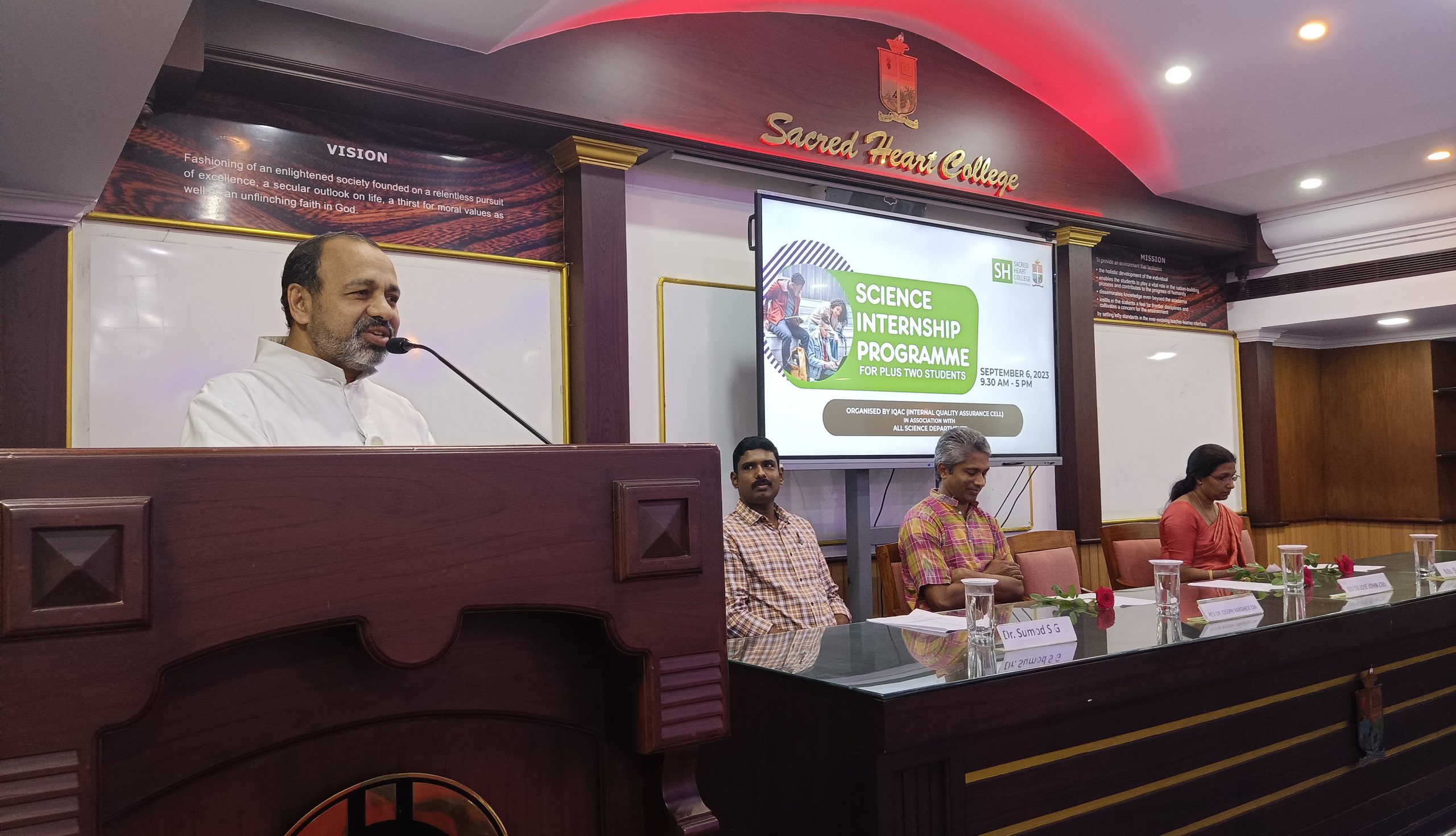 Sacred Heart College in Kochi, Kerala, hosted a transformative science internship program on September 6, 2023. Organized by the Internal Quality Assurance Cell (IQAC) in collaboration with the college's science departments, the program provided plus two students with a diverse and enriching experience. The day began with an inaugural ceremony at Fr. Melesius Hall, featuring Dr. Sumod.SG, Dean of Science, welcoming the eager participants. Rev. Dr. Jose John CMI, Principal, delivered an inspiring presidential address, emphasizing the importance of nurturing young scientific minds. Ms. Sheena Jose, Matha Nagar Public School, extended felicitations, acknowledging the program's significance. Rev. Dr. Joseph Kusumalayam CMI, IQAC Coordinator, offered a vote of thanks.
The highlight of the day was a motivational science lecture by Dr. Regitha MR, Head of the Department of Computer Science, who discussed "Artificial Intelligence in Daily Life: Opportunities and Challenges," inspiring students to explore the dynamic world of AI. Following the lecture, a spirited quiz competition, orchestrated by Dr. Ramakrishnan S from the Department of Chemistry, took place at the Nobel Laureate Hall. The day culminated with guided laboratory and Museum visits led by dedicated mentors from various science departments.
Sacred Heart College's commitment to empowering the next generation of scientists was evident in this remarkable initiative, which exposed students to the wonders of science and encouraged their pursuit of STEM careers.
---