Semester Fee – Notification
Tuesday, September 15, 2020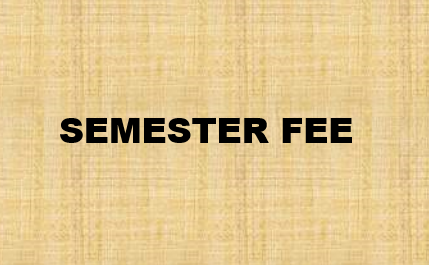 The semester fee for UG & PG students may be remitted from 14/09/2020 to 30/09/2020 without fine (Aided and Self-financing).
Rs. 5/- will be charged as fine from 01/10/2020 and Rs. 10/- from 10/10/2020.
The details of the fees will be available by logging in using your individual use id.
---
NOTE: Taking into account the COVID situation a 5% reduction in all college fees for the aided and self financing streams has been effected. Further, the permitted annual increase of 5% implementable from 2019 academic year has also not been effected for both 2019 and 2020.
Students facing difficulty with respect to timely payment
of fees are advised to approach the class teacher concerned
through their parent and seek possible remedial measures.
PRINCIPAL