Sacred Heart College (Autonomous) Holds Successful Student Union Election
Friday, October 06, 2023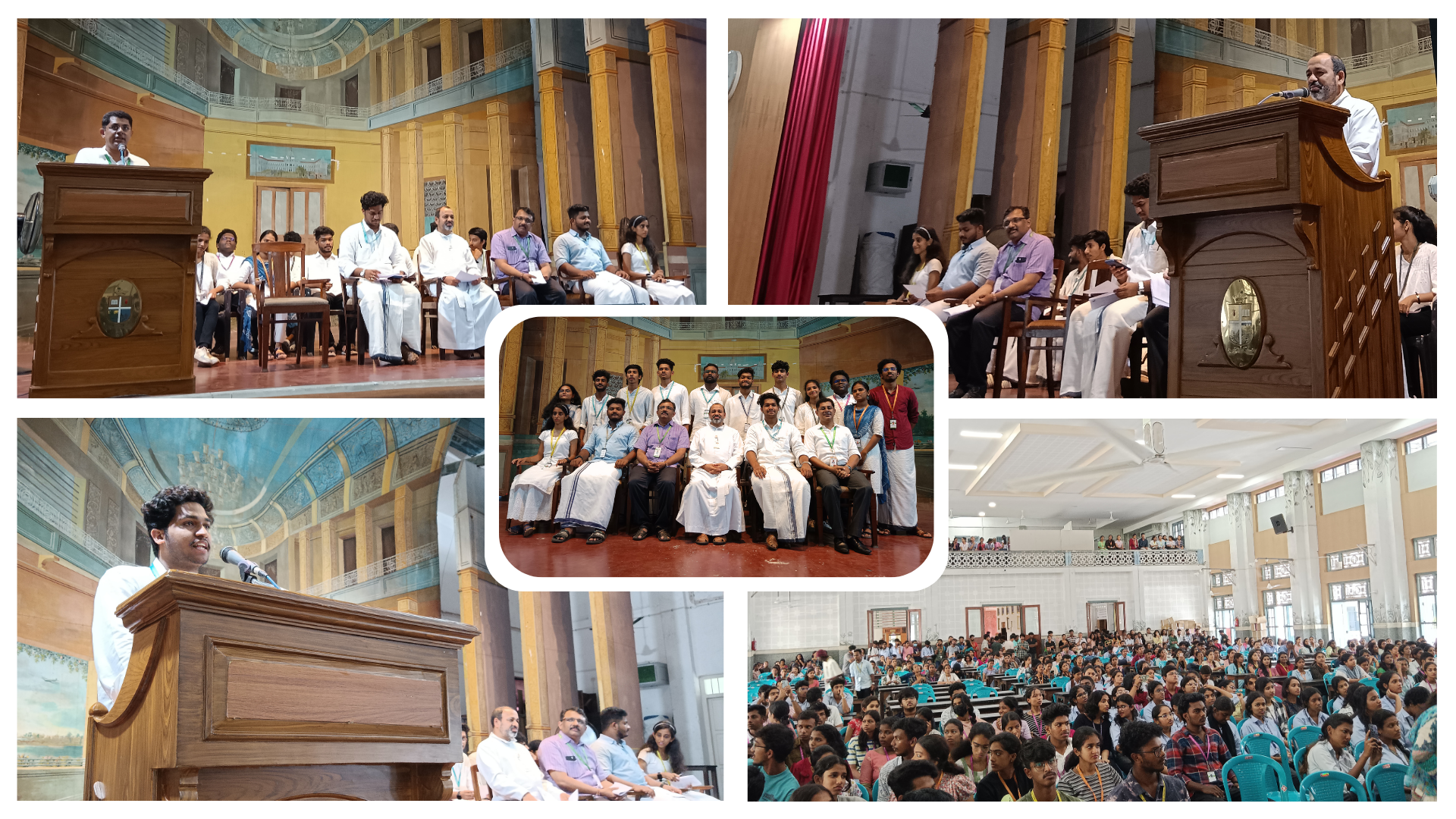 Sacred Heart College (Autonomous) recently conducted its student union election on October 5, 2023. The election saw enthusiastic participation from the student body. After a transparent and democratic voting process, the results were declared by the Returning Officer, Dr. Joseph George, on October 6, 2023.
Following the announcement of the election results, Rev. Dr. Jose John CMI, the Principal of the college, conveyed the news to the students. Deans of each department also played a pivotal role in disseminating the election results throughout the campus.
Subsequently, the newly elected members of the student union were administered the oath of office by Principal Rev. Dr. Jose John CMI, marking the official commencement of their duties.
Mr. Vivek Krishna, the newly elected chairman of the student union, addressed the college community, sharing his vision and aspirations for the upcoming term.
The successful completion of the election process and the smooth transition of leadership demonstrate Sacred Heart College's commitment to student governance and the nurturing of responsible leaders.