Onam Celebrations 2023
Monday, August 28, 2023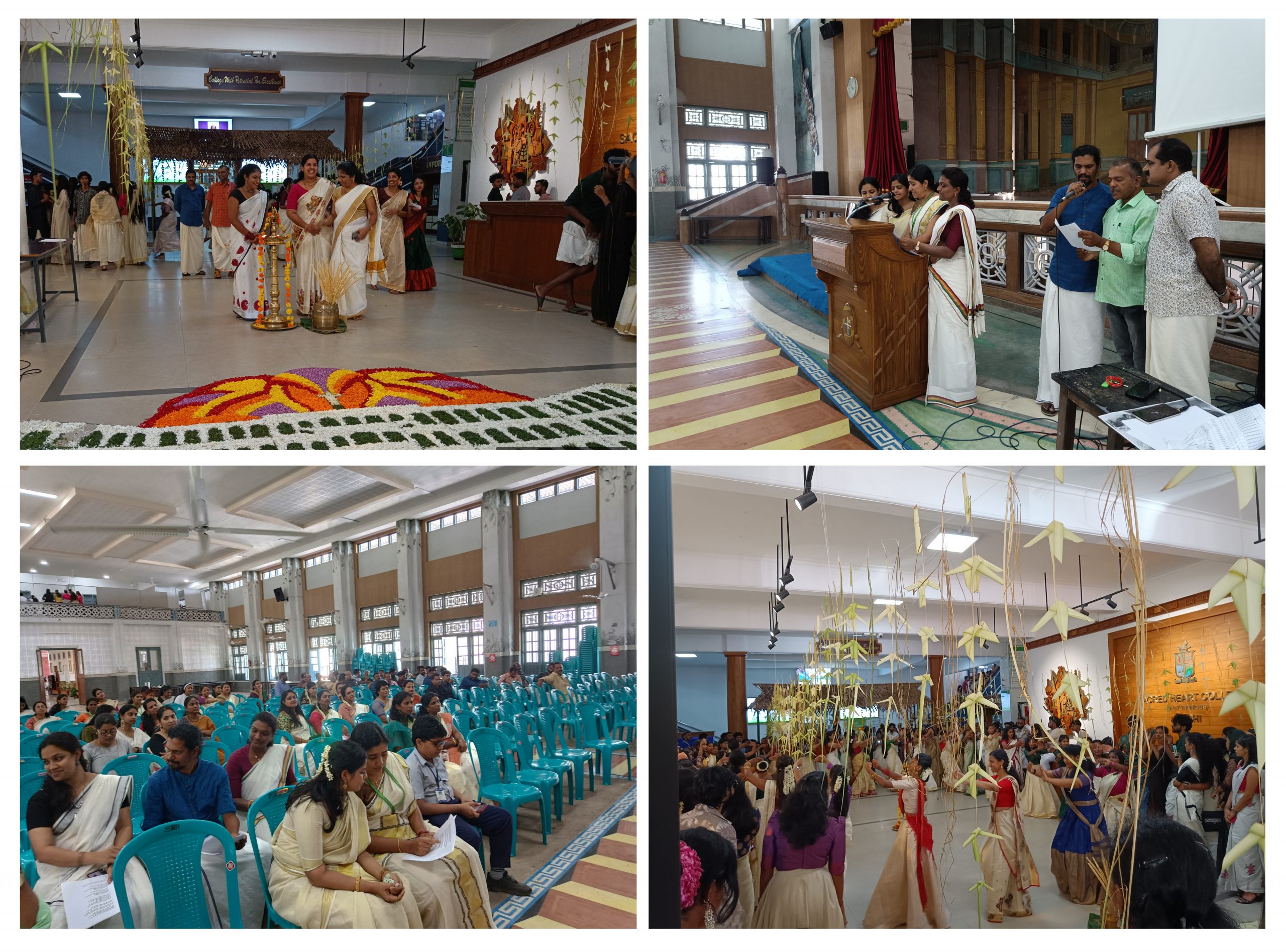 Onam Celebrations at Sacred Heart College were a vibrant display of Kerala's rich cultural heritage. The event, held on Thursday, August 24th, from 10:00 AM to 11:30 AM in the college's basketball court, was organized with great enthusiasm by the Physical Education Department, Dean of Student Services, and the office of the Student Development Officer (SDO).
The festivities kicked off with traditional Onam songs and a mesmerizing Thiruvathira kali, tug of war performance etc.. , captivating the audience. Colorful Pookalam adorned the venue, adding to the festive spirit. Students and staff came dressed in traditional Kerala attire, further enhancing the ambiance.
Following the main event, each department continued the celebrations within their respective premises. The entire college community came together to celebrate Onam, fostering unity and a sense of cultural pride. The day was a testament to the college's commitment to preserving and celebrating the rich traditions of Kerala.