Inauguration of SH Community Counselling Centre at Sacred Heart College (Autonomous) Thevara, Kochi
Tuesday, September 19, 2023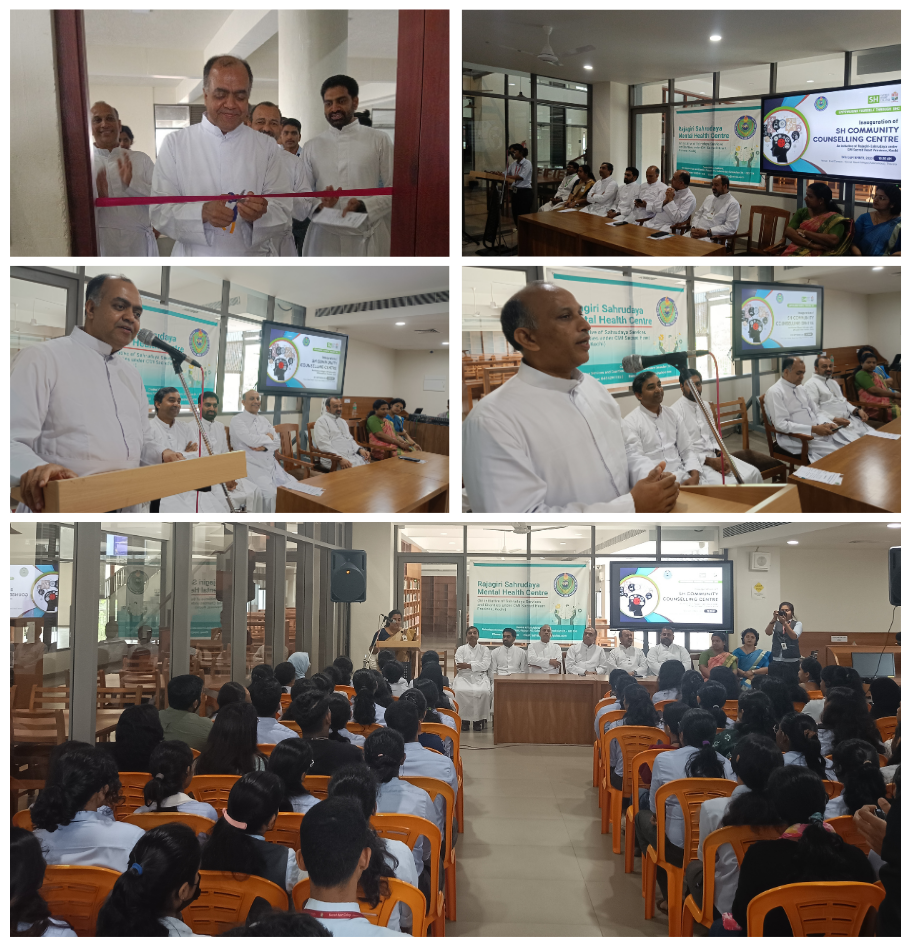 In a significant development for mental health support in the community, the Sacred Heart Community Counselling Centre was inaugurated at Sacred Heart College (Autonomous) Thevara, on September 19, 2023. The event was marked by a series of insightful speeches and presentations highlighting the importance of this new facility.
The event kicked off with a warm welcome from Ms. Ajisha Sara Mohan, Head of the Psychology Department, who stressed the critical role of mental health support in today's society.
Rev. Dr. Shinto Joseph, Provincial Counsellor, and Administrator of Rajagiri College, introduced the project, underscoring its profound impact on the well-being of the local community. In his inaugural address, Rev. Fr. Benny Nalkara, Provincial of the SH Province in Kochi, shared his thoughts on the significance of the Counselling Centre and its potential to make a positive difference in the lives of many.
Fr. Varghese Kachapally, Manager of Sacred Heart College, and Fr. Ajish Puthusheri, Councillor for Education, played key roles in facilitating the event. It is noteworthy that this project has received support from Rajagiri-Sahurdaya under the auspices of CMI Sacred Heart Province Kochi. This initiative represents a significant milestone in extending mental health support to the local community and is expected to benefit many individuals in need. The Sacred Heart Community Counselling Centre will operate from 2:00 PM to 4:30 PM on Monday, Tuesday, and Wednesday, providing much-needed mental health support to the community.