Prime Minister Narendra Modi plants a tree sapling in the campus
Tuesday, April 25, 2023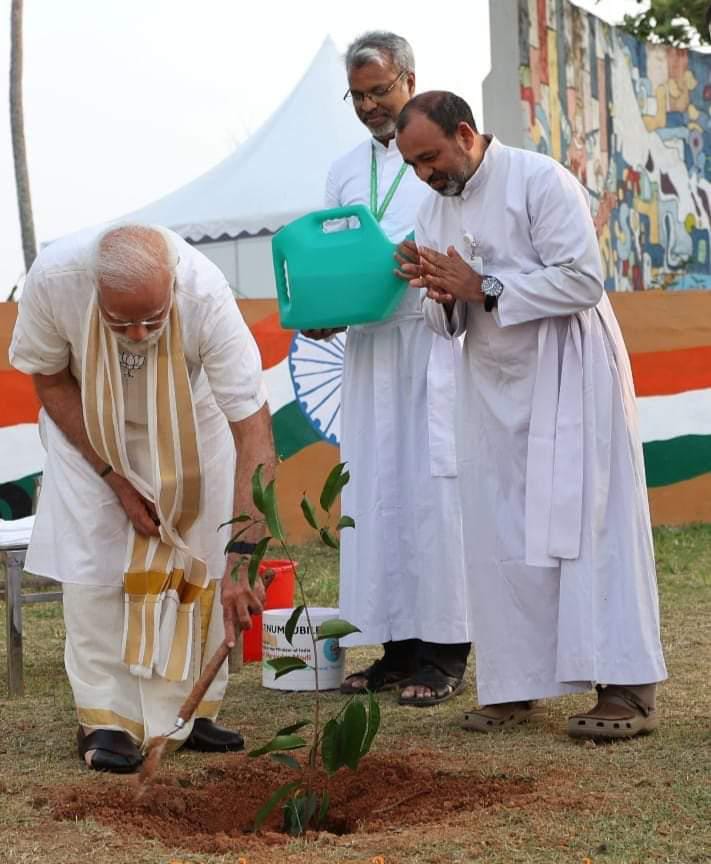 PM Narendra Modi visited Sacred Heart College Thevara to mark the conclusion of the Platinum Jubilee Celebrations of the college. During his visit, he planted a tree in the campus as a symbol of growth and prosperity.
The visit was a part of the Yuvam 2023 program, which aims to empower and inspire the youth of India. Shri Narendra Modi addressed the students and faculty of Sacred Heart College Thevara, emphasizing the importance of education and the need to prepare for the challenges of the future. He encouraged students to pursue their passions and work towards building a stronger and more prosperous India.
The Prime Minister's visit was well-received by the college community, who expressed their gratitude for his support and encouragement. The tree planted by Shri Narendra Modi in the presence of Rev. Dr. Jose John CMI and Fr. Tommy Palatty CMI on the campus is a part of the concluding of Platinum Jubilee Celebrations.