Confined Human, Redefined Human – Webinar
Tuesday, July 28, 2020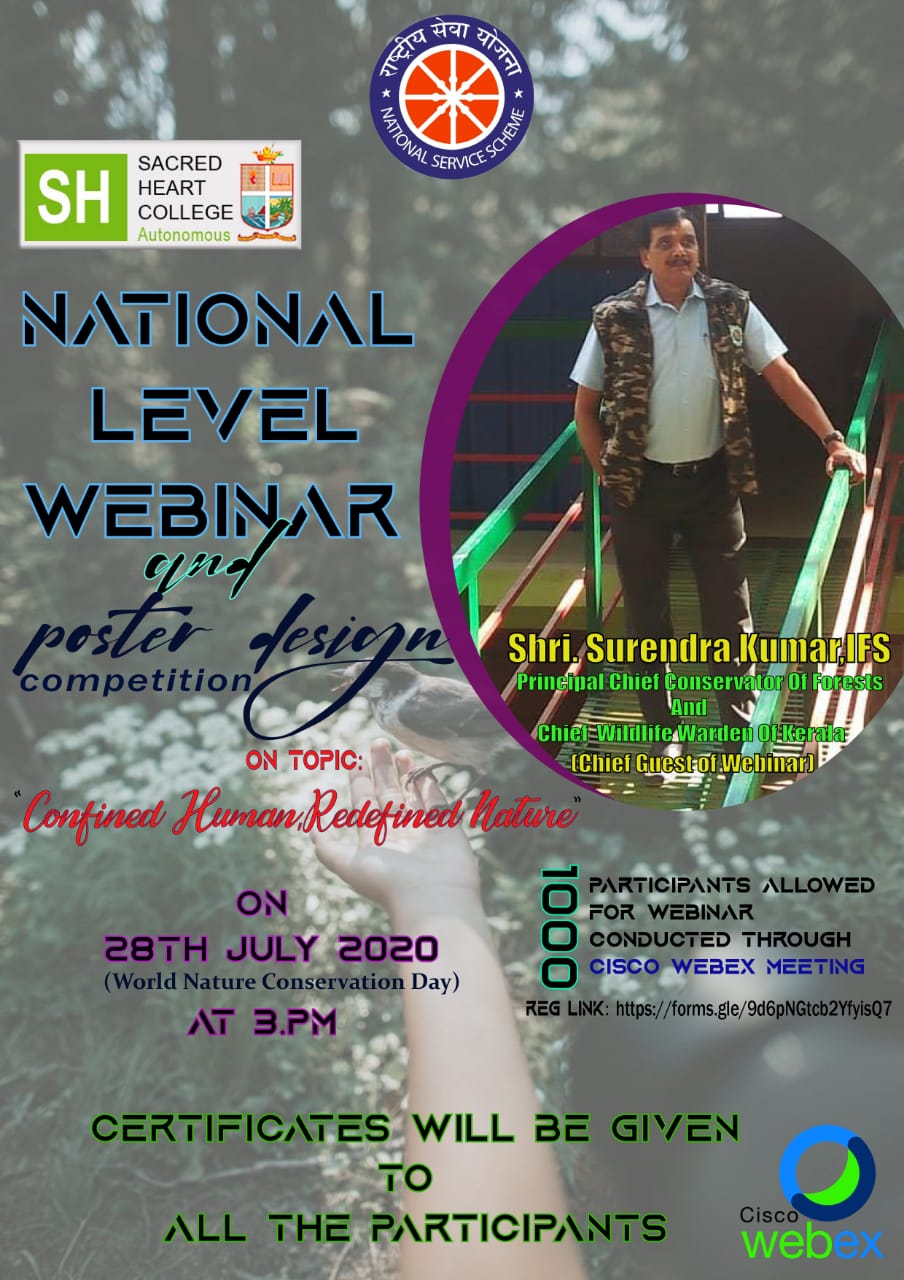 Our NSS unit is conducting a Webinar and a poster designing competition as a part of World Nature Day on the topic Confined Human, Redifined Nature.
Instructions
All are expected to download Cisco Webex Meeting app to attend the Webinar.
Only 1000 students can participate in the Webinar, so the students will be taken on first come, first serve basis.
Participation certificates will be provided.
Participants of Poster making competition are expected to attend the webinar as the results are to be announced only through the webinar. So do register the National Webinar. (Link provided above)
You are expected to mail your entries on nss.shc.2020@gmail.com as per the instructions and attach Your Name and Name of Your Institution along with it.