Affiliation for Chemistry.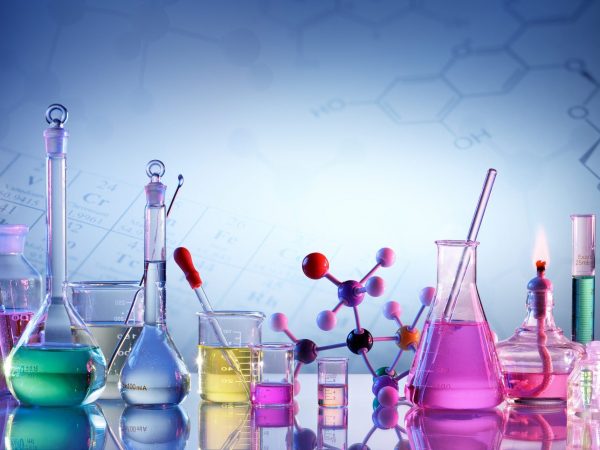 Affiliation was granted to B Sc programme in Chemistry.  The ebullient Prof. M.V. Varghese and Prof. K.A. Gopalakrishnan, are said to have established the department as a strong academic unit.
Affiliation for Zoology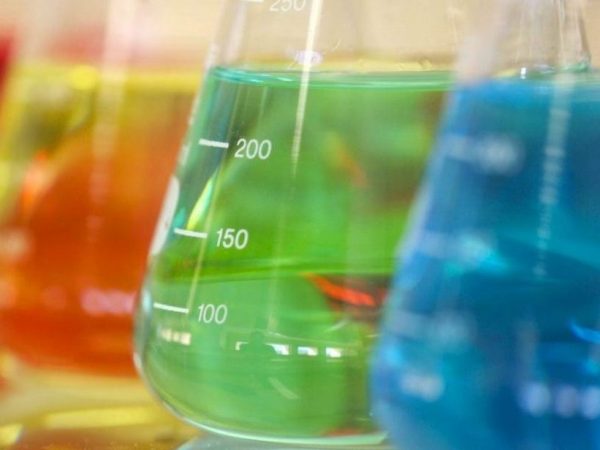 Affiliation was granted for B. Sc  Zoology programme, which ably guided by the great institution builder, Padmabhushan Rev. Fr. Gabriel,  Rev. Dr. Theobald & Prof. T.C. Mathew.  Rev. Fr. Gabriel is credited to have been the brain behind the well laid out Zoology museum with its very unique collections.  In 1956, he left the department to establish Christ College, at Irinjalakkuda, the second venture of the CMIs in higher education.
Diploma in Social Service
Diploma in Social Service – the first ever department of Professional Social Work in Kerala.  The department introduced in 1961 – the first ever PG programme in Social Work – MSW, in the state.
B Sc Physics was Granted Affiliation
B Sc Physics was granted affiliation.  Prof. C.J. Daniel. Prof. V. Anantharaman , Prof. P.J. Chakkunney, Prof. P.J. Joseph, Rev. Fr. Mathai Archangel were the pioneers in the department.
College was under Kerala University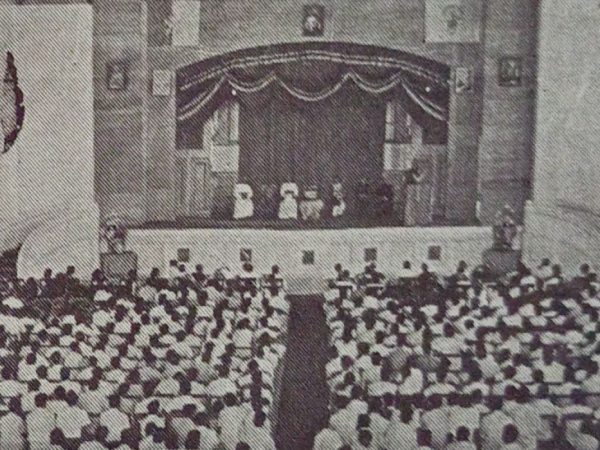 Kerala University was established and the College was brought under it.
MA English Established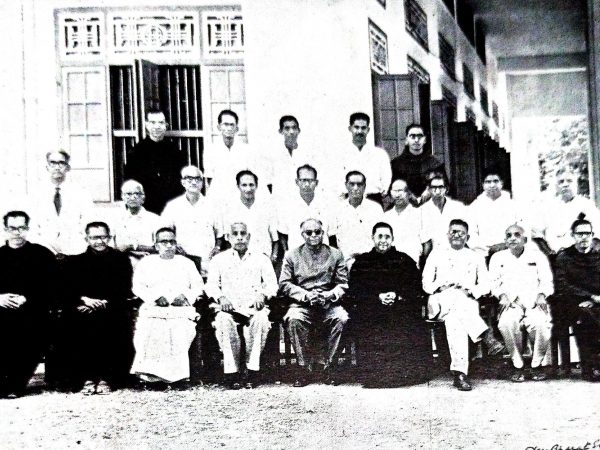 MA English established. Rev. Dr. James Aggaeus, Rev. Fr. Hilarion, Prof. P.T. Chacko were the pioneers in English department which had begun functioning in 1944 itself.
Social Work Department was Shifted to Kalamassery, Rajagiri
Social Work department was shifted to Kalamassery, Rajagiri as an off-campus department with focus on fieldwork and industry based placements.
Silver Jubilee was Celebrated
Silver Jubilee was celebrated.  Souvenir was published.
Women Candidates Were Begun to be Admitted in all Programmes
The international year for women, saw the college entering transition with a new face.  Women candidates were begun to be admitted in all programmes transforming the all-male college to a co-ed institution of higher education, making evident college's leanings towards issues of gender equality and justice.
Department of Social Work as an Independent College
The off-campus department of Social Work was established as an independent college offering Social Work programmes.
Brought Under Mahatma Gandhi University, Kottayam
The college was brought under Mahatma Gandhi University, Kottayam.
First Doctoral Centre
First Doctoral Centre.  The department of Botany had the privilege of starting the first Ph D research centre of the College.  The trend was taken up by almost all the conventional programmes – Zoology (1994), Economics (1994), Chemistry (1998), Commerce (1998), Physics (1998) and English (2019).  By 2020 almost 120 Ph. Ds have been produced.
Department of Computer Science
Department of Computer Science
It began as an extension education centre, offering additional certifications and diplomas to students from within the campus and others.  It launched an affiliated programme, B. Sc in Computer Applications in the year 2001, one of the first such programmes in the university.  It grew further offering BCA and integrated M. Sc programmes.
GOLDEN JUBILEE, Golden Jubilee Block
GOLDEN JUBILEE, Golden Jubilee Block
Completion of 50 years in higher education was celebrated on massive scale with luminaries in various fields honouring the college with their presence.  R. Venkataraman, former President of India was the chief guest for the grand finale.  With participation from the staff and the general public, a golden jubilee block was erected for further expansion of the college.
MITRADHAM
Extension centre for Renewable Energy Resources, MITRADHAM, a visionary initiative, was established at Chunangumvely, Aluva,  under the leadership of Rev Dr. George Pittappilly CMI. In 1997 it became a full-fledged campus relying solely on solar energy.
Best College in the State Based on Overall Performance
In the nineties,  the government of Kerala, instituted an award in the name of the former Chief Minister R. Sankar, for the best College in the state based on overall performance.  The college won the award in the year 1997.  In 1999, the feat was repeated – virtually, in consecutive years as the winner of a particular year was ineligible to apply for the year in the succeeding year.  Thereafter, the government discontinued the practice.
Overall Championship in sports.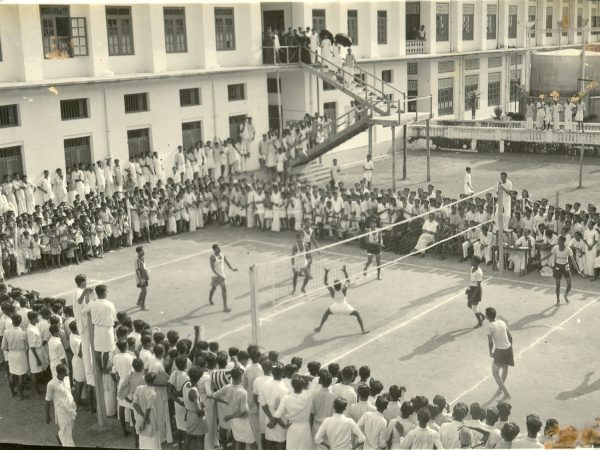 The college secures MG University Overall Championship in sports.
Accreditation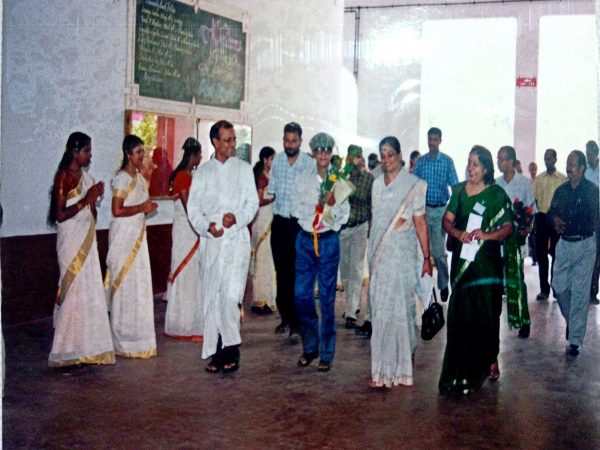 Accreditation – FIVE STAR college. Sacred Heart College was one among the first few colleges of the state to take the bold step of undergoing the relatively unfamiliar process of accreditation by National Assessment and Accreditation Council (NAAC).  The formalities were completed in 1999, and the college was accredited at FIVE STAR level in 2000.  It was further re-accredited at top level in 2007 and 2013 (2nd and 3rd cycles respectively).
College with Potential for Excellence
College with Potential for Excellence.  University Grants Commission introduced a new scheme of recognizing colleges performing at a higher level by introducing the scheme in 2004.  Sacred Heart College was among the first batch of six colleges to be recognized thus in the state in 2004 itself.  The status continued till 2019, through which an amount of around three crores were received in grants for the improvement of facilities and the labs.
Extension Centre for Organic Farming:
Extension Centre for Organic Farming:
In 2011, the College acquired a plot of land at Arayankavu for extension activity, especially, organic farming and ornithology, in partnership with Rajagiri College of Social Sciences.  This was further developed in 2020 by establishing a centre for Organic Farming, Ornithology and Biodiversity (SHCOOB).
School of Communication
School of Communication
Continuing with the pioneering efforts in the field of Communication and Media, by the visionary Saint Chavara, a new campus with a set of programmes in Communication and Design was established in the erstwhile establishment of Little Flower Press under the College Management.  The Press itself was brought under the School, as SH School of Printing, serving as an extension unit, generating employment for local people.
Centre for Environment Studies and Management Studies
Centre for Environment studies was established with an M. Sc programme, under the Zoology department.  In 2019, it became an independent department. Dr. James T.J., former faculty of Zoology department was made its director to establish it as a field and industry oriented programme.
A centre for Management Studies was established under the Commerce department.  BBA programme with focus on media and marketing was introduced with technical support of i-Nurture, Bangalore.  In 2019, it was made an independent Management department.