Sacred Heart college and eYogi has joined hands to provide free counselling to Students and Parents of SH College. eYogi.in is a new age wellness platform, incubated at IIM Kozhikode Live and Kerala Start-Up Mission (KSUM). e–Yogi wellness brings trained, experienced, professional Counsellors, assisted with the latest technical solutions, to the campus community of students, professors, employees, and their families Counselling is delivered through telephonic/ video/ messaging channels which can be taken free by Students and Parents to address any emotional and stressful situations.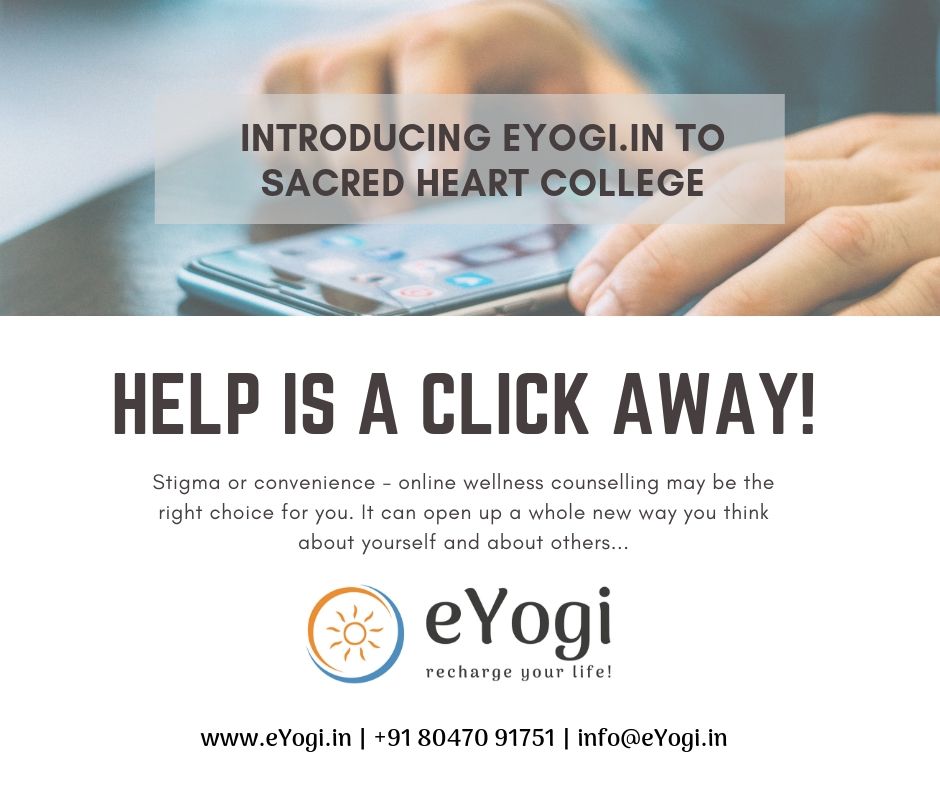 Follow these 4 steps to avail free counselling sessions.
1. Visit the site (www.eYogi.in) and navigate to "Schedule" page ( https://www.eyogi.in/home/schedule )
2. Select an expert and your convenient time and click "Schedule"
3. When prompted, enter the code provided by your institute and proceed
4 You will get an incoming call at the time of the appointment which connects to the counsellor/psychologist.
5. Please feel free to write to us at info@eyogi.in WhatsApp (+91 79024 24723) or call us at our number +91 80470 91751, if you need any help with booking an appointment or any other queries.