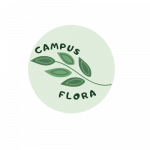 Egg-fruit Tree (മുട്ടപ്പഴം)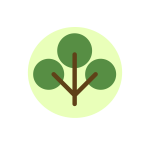 Scientific Name: Pouteria lucuma (Ruiz & Pav.) Kuntze
Synonyms: Achras lucuma Ruiz & Pav., Lucuma bifera Molina
Unique ID: 117

Systematic Position
Class: Dicotyledonae
Sub Class: Gamopetalae                        
Series: Heteromerae
Order: Ebenales
Family: Sapotaceae
Common Names
English – Eggfruit tree
Malayalam – മുട്ടപ്പഴം
---
Description: This evergreen tree is up to 20 m tall, and has greyish-brown, fissured bark, which produces a milky white exudate. The end of branchlets and the petioles are covered with short, brown hairs. The leaves are simple, oblanceolate to elliptical, up to 25 cm long and 10 cm wide, and glabrous (or sometimes slightly hairy on the underside) grouped at the end of the branches. Flowers are solitary or in fascicles, small, axillary, with hairy sepals and a corolla forming a tube 1.0-1.8 cm long, greenish white, with five lobes, five stamens, five staminodes, a pubescent ovary, and a style 0.8-1.5 cm long.The fruit is globose, 6–12 cm long, glabrous, and russet to yellow when mature; the pulp is bright yellow; the one to several seeds are 1.8-3.5 cm long, dark brown, and glossy.
Habitat:  Widely cultivated
Distribution: Native to olivia, Chile North, Colombia, Ecuador, Peru
Uses:  When eaten raw, the very sweet fruit is bright yellow and has a mealy and dry texture.