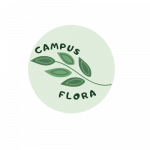 Crape Jasmine (നന്ദിയാർവട്ടം)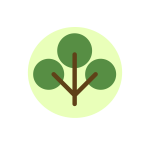 Scientific Name:
Tabernaemontana divaricata (L.) R.Br. ex Roem. & Schult.
Synonyms: Ervatamia cumingiana (A. DC.) Markgr, Ervatamia recurva (Roxb.) Lace
Unique ID: 168

Systematic Position
Class: Dicotyledonae
Sub Class: Gamopetalae                  
Series: Gamopetalae
Order: Gentianales
Family: Apocyanaceae
Common Names
English – Crap jasmine, Milk flower
Malayalam – നന്ദിയാർവട്ടം
Tamil – Nandiyarvattai
Hindi – Kath-malati
---
Description: The plant generally grows to a height of 5–6 feet (1.5–1.8 m) and is dichotomously branched. The large shiny leaves are deep green and about 6 inches (15 cm) in length and 2 inches (5.1 cm) in width. The waxy blossoms are found in small clusters on the stem tips. The (single) flowers have the characteristic 'pinwheel' shape also seen in other genera in the family Apocynaceae such as Vinca and Nerium. Both single and double-flowered forms are cultivated, the flowers of both forms being white. The plant blooms in spring but flowers appear sporadically all year. The flowers have a pleasing fragrance
Habitat: Cultivated
Distribution: Native to South Asia, Southeast Asia and China
Uses:   Medicinal in folk medicine; ornamnetal
Other:  The stem exudes a milky latex when broken, whence the name milk flower.