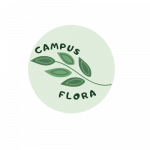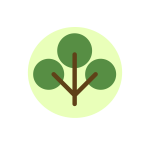 Scientific Name: Buddleja sp.
Unique ID: 129

Systematic Position
Class: Dicotyledonae
Sub Class:Gamopetalae
Series: Bicarpellatae
Order: Gentianales
Common Names
English –Butterfly bush
---
Description: Shrubs less than 5 m (16 ft) tall, but a few qualify as trees, the largest reaching 30 m (98 ft). Both evergreen and deciduous species occur, in tropical and temperate regions respectively. The leaves are lanceolate in most species, and arranged in opposite pairs on the stems (alternate in one species, B. alternifolia); they range from 1–30 cm (0.4–11.8 in) long. The flowers of the Asiatic species are mostly produced in terminal panicles 10–50 cm (4–20 in) long; Each individual flower is tubular and divided into four spreading lobes (petals) about 3–4 mm (0.12–0.16 in) across, the corolla length ranging from around 10 mm in the Asiatics to 3–30 mm in the American species. The colour of the flowers varies widely, from mostly pastel pinks and blues in Asia, to vibrant yellows and reds in the New World, while many cultivars have deeper tones. The flowers are generally rich in nectar and often strongly honey-scented. The fruit is a small capsule about 1 cm (0.39 in) long and 1–2 mm (0.04–0.08 in) diameter, containing numerous small seeds; in a few species (previously classified in the separate genus Nicodemia) the capsule is soft and fleshy, forming a berry.
Habitat:  Moist and dry deciduous forests, also in the plains
Distribution: The genus is found in four continents. Over 60 species are native through the New World from the southern United States south to Chile, while many other species are found in the Old World, in Africa, and parts of Asia, but all are absent as natives from Europe and Australasia.
Uses:  Garden plants