Alumni Association of Sacred Heart College (AASH)
      Alumni Association of Sacred Heart College (AASH) functions as a nodal agency for maintaining liaison with the alumni and to involve them in the development and growth of the institution, which operates through its full-fledged web portal AASH. In addition to this umbrella body, the college has alumni associations for individual departments and chapters in North America, Middle East, New Delhi, Bangalore and Chennai, which meet at least once every year. These annual meetings renew their bond to their 'alma mater' and also provide an opportunity to draw feedback on the programs offered by the college, their effectiveness and the expectations of the industry, as well as sensing the trajectory of advanced research. The association assists the college in instituting scholarships, organising lectures as well as giving lectures, as well as providing financial and logistic support to the various programs organised by the college. The alumni join the college in its annual cultural festival "Heartifest" by taking part in the cultural show and raising funds for the event. They regularly give feedback on the activities of the college and have always lent a helping hand in its march towards excellence.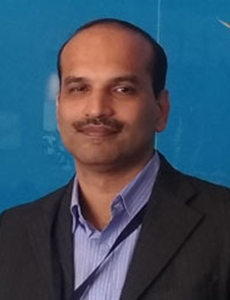 ADMINISTRATION & CIVIL SERVICES
Some of the notable activities/contributions of AASH/alumni during the period 2014-2019
Cancer awareness and prevention initiatives in collaboration with Heal SH (Heartian Extended Arm for Life).
Active participation in the academic activities of the college by serving as members of "Board of Studies" of various programs and as 'Resource Persons' in "Alumni Lecture Series", as well as in career orientation classes and holistic education programs.
Sponsoring a digital library for college.
Contribution to "Building Space for Excellence (BSE)", the Platinum Jubilee building project of the college.
Installing an elevator for the college.
Instituting various scholarships and endowments for needy and meritorious students.
Launching of AASH Music Band – "Hridayaragam Orchestra", the first of its kind in India, under the leadership of alumnus and noted playback singer, Mr. Jolly Abraham.
Preparation of Master Plan for the comprehensive development of Thevara in association with Delhi Metro Rail Corporation (DMRC)
Flood rescue and relief activities under the leadership of SHCNAF – Sacred Heart College NSS Alumni Fraternity.
Annual Alumni Homecoming Day (Heartifest)
North American Chapter
Qatar
Bangalore
New Delhi
Chennai
North-East