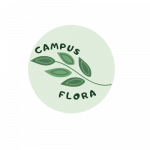 Green Chiretta (കിരിയാത്ത)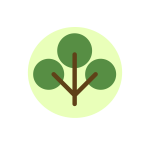 Scientific Name: Andrographis paniculata (Burm.f.) Nees
Synonyms: Justicia latebrosa Russell ex Wall, Justicia paniculata Burm.f.
Unique ID: 182

Systematic Position
Class: Dicotyledonae
Sub Class: Gamopetalae                  
Series: Bicarpellatae
Order: Personales
Family: Acanthaceae
Common Names
English – Green Chiretta
Malayalam – കിരിയാത്ത
Tamil – Nilavembu
Hindi – Kaalmegh
---
Description: The plant grows as an erect herb to a height of 30–110 cm (12–43 in) in moist, shady places. The slender stem is dark green, square in cross-section with longitudinal furrows and wings along the angles. The lance-shaped leaves have hairless blades measuring up to 8 cm (3.1 in) long by 2.5 cm (0.98 in). The small flowers are pink, solitary, arranged in lax spreading racemes or panicles. The fruit is a capsule around 2 cm (0.79 in) long and a few millimeters wide. It contains many yellow-brown seeds. The seeds are subquadrate, rugose and glabrous. The flowering time is September to December.
Habitat:  It can be found in a variety of habitats, such as plains, hillsides, coastlines, and disturbed and cultivated areas such as roadsides and farms. Native populations of A. paniculata are spread throughout south India and Sri Lanka which perhaps represent the center of origin and diversity of the species.     
Distribution: The species is distributed in tropical Asian countries
Uses:  Food, medicinal